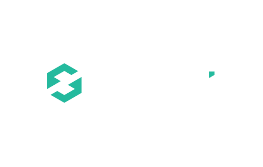 Developed By:
Adobe Certified Experts
30 Days Moneyback Guarantee
12 Months Support & Updates
Details
Sucuri offers the most effective and affordable cloud-based technology and services for website security and performance. Our Sucuri extension connects your Magento and Sucuri and makes your life easy! Using our extension, you can manage the Sucuri cache with your Magento and clear the same from your Magento.
Sucuri Extension for Magento 2 Features
– Manage Sucuri Cache with your Magento Store.
– No need to visit Sucuri Separately.

FAQ - Common questions about Sucuri Extension for Magento 2
Question:- Do I need to clean from Sucuri?
Answer:- No, you just have to clean from Magento and all the changes will be reflected on Sucuri.
Question:- Is there any recurring fee for this extension?
Answer:- No, as of now, there is no recurring fee for the extension.
Question:- Can I run this on my staging and development site, too?
Answer:- Yes, this extension works for staging as well as the live site.
Support
We support all our customers through our website. If you have any questions on Extension or need support with its use please contact us. – we're happy to help you.
Reviews