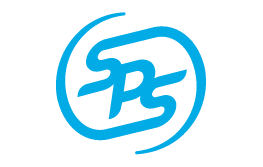 Developed By:
Adobe Certified Experts
SPS
SPS is a Magento 2 extension that helps to integrate SPS with your Magento website.
30 Days Moneyback Guarantee
12 Months Support & Updates
Details
Integrate your Magento store with SPS Commerce Fulfillment EDI to synchronize your Inventory with e-commerce, marketplaces, other retailers, logistics, and set up the entire EDI process for your e-commerce business.
If you're looking for a Magento extension that can connect your Magento website to SPS, then this is the right place for you! With the Magento SPS extension, you can save development time, money, and resources to handle your operations. It automates the ordering process with SPS. This extension is capable of the following list of documents with SPS seamlessly.
– Order Acknowledgement-855
– Shipments-856
– Invoices-810
– InventoryInquiriesAndAdvices-846
To use this SPS Magento 2 extension you must have An SPS Commerce account.
SPS Extension for Magento 2 Features
– Connect your Magento Store with SPS.
– Manage all your orders from different selling channels through SPS and sync to Magento.
– Get all your orders to your Magento from SPS.
– Automatically accept or decline orders from SPS, and send the acknowledgment to the SPS.
– Sync Magento Inventory across selling channels through SPS.
– Reduce the resource cost and save time by automation process.
– Send order invoices to relevant platforms through SPS


FAQ - Common questions about SPS Extension for Magento 2
Question:- Which SPS documents does this extension support?
Answer:- This extension supports Order Acknowledgement-855, Shipments-856, Invoices-810,and InventoryInquiriesAndAdvices-846.
Question:- How this extension helps to reduce my work?
Answer:- As the extension fetch and create orders from SPS to Magento, you will no longer need to add manual orders, and process orders from the SPS fulfillment center.
Question:- What if the item is not in stock and we receive the order form of SPS?
Answer:- Such order will be rejected, and rejection acknowledgment will be sent to SPS.
Question:- Is there any recurring fee for this extension?
Answer:- No, as of now, there is no recurring fee for the extension.
Question:- Can I run this on my staging and development site, too?
Answer:- Yes, this extension works for staging as well as the live site.
Support
We support all our customers through our website. If you have any questions on Extension or need support with its use please contact us. – we're happy to help you.
Reviews