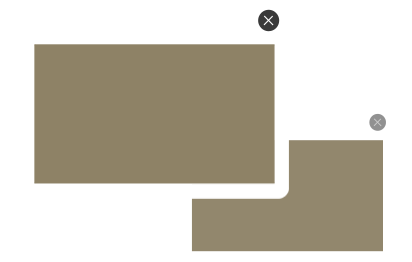 Approved By:
Adobe Commerce Marketplace
Developed By:
Adobe Certified Experts
Hyvä Compatible
Popup Extension
Popup extension is a universal Magento 2 extension to pop up any HTML content, image or form on loading of the page or on specific customer action on your website.
30 Days Moneyback Guarantee
12 Months Support & Updates
---
Details
A web page with a pop-up typically sees more conversions than the same page without one. More important, a page with a well-designed and thoughtfully implemented attention grabber popup converts better than a normal one. It's undeniable that popups grab attention and give you an opportunity to plainly explain the benefits of subscription, social media following or whatever function you are asking the reader to perform. Because it is such a unique way of commanding attention, a well designed and well-written modal can be a real boon to your company's lead generation.
This pop up and exit intent extension is an ultimate extension to show any HTML content, an image or a form on loading of a web page or on a specific action. Promote your products, news, ads, and events or collect information from users by any kind of form (newsletter or any custom form) through an attractive popup window.
Features of popup extension
This Magento Advanced Popup extension for Magento 2 have a lot of features which makes your store perfect. Through this module, you can set Any content, Anywhere, Anytime.
Any Content
– Image. ( jpeg, jpg, png, gif, Instagram, TwitPic etc... )
– Video. ( YouTube, Vimeo, Dailymotion, Metacafe etc... )
– iframe.
– HTML. ( Any kind of HTML content, Form , widget etc... )
– Custom. ( TinyMCE WYSIWYG editor integration in the admin interface.)
– Any CMS Widget.
– Google Map.
Any Where
– You can set Advanced Popup on any Page.
– Home Page. or any CMS page
– Category Page.
– Product Page.
– On Click.
Any Time
– You can set cookie manually.
– You can specify the time for Popup display.
– You can specify stay on time of Popup.
Other Features
– Image Link : you can set redirection link for the image so, through popup directly redirect on another page.
– Popup Size : You can specify Height and Width of Popup.
– You can configure effect for Show Popup and Close Popup.
– Fully Configurable.
– Background Opacity : You Can specify background opacity through admin side setting.
– You can set own time for a cookie.
– The popup is responsive, width is auto adjustable fit to screen for mobile, tablet.
– Start Date and End Date.
FAQ - for Magento 2 popup module
Question:- How this popup extension works?
Answer:- Admin can create/manage popup in the admin area. Admin user can set an image/HTML code. The admin user can also set the condition to show the popup. On Front-end modal will appear as per the condition set in the backend.
Question:- Can I set different lightbox on the same page for different actions?
Answer:- Yes, you can set different lightbox on the same page for various actions.
For example: Is it possible for a homepage after 10 sec. we want to show newsletter modal and if the user spends 2 minutes on the homepage then we want to show a discount offer lightbox? yes, this is possible with our popup and exit intent extension.
Question:- Can I run this on my staging and development site, too?
Answer:- Yes, this module works for staging as well as the live site.
Need support for Popup Extension
We support all our customers through our website. If you have any questions on Extension or need support with its use please contact us. – we're happy to help you.
Reviews 15
User Guide
Change Log
Version 1.1.1
- Compatibility with Hyva Theme
Version 1.1.0
- Compatibility with Magento 2.4.6
Version 1.0.8
- Compatibility with Magento 2.4.4
- Update fancybox version
- Bug Fixes
Version 1.0.7
- Compatibility with Magento 2.4.0
- Bug fixes
Version 1.0.6
- Compatibility with Magento 2.4.0
- Bug fixes
- Compatibility with Magento 2.3.4
Version 1.0.5
- Bug fixes
Version 1.0.4
- Bug fixes
Version 1.0.3
- Compatibility with Magento2.3
Version 1.0.2
- Bug fixes
Version 1.0.1
- Bug fixes
Version 1.0.0
- Initial release