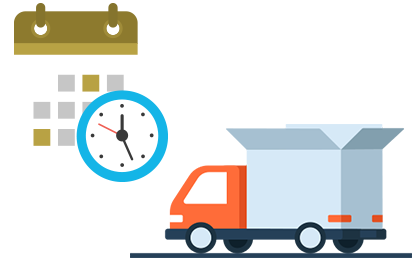 Developed By:
Adobe Certified Experts
Order Delivery Date Extension
Order Delivery Date Extension allows customers to select the most suitable delivery dates and extra comment to receive their orders conveniently when shopping in Magento 2 stores
30 Days Moneyback Guarantee
12 Months Support & Updates
---
Details
Many times user want to give special instructions for the order like they want to have product on the specific date; sellers want to provide such functionality, but the default Magento 2 do not give such facility.
Magento2 Order Delivery Date Extension allows customers to select the most suitable delivery dates and extra comment to receive their orders conveniently when shopping in Magento stores
Features
Features for your customers
– Order Delivery Date Magento2 extension allows users to provide expected shipping arrival date
– Users can also write comments while placing an order from your online shop
– Users will not able to select previous dates
– Display shipping arrival date and comment in order view page
Features for the admin
– Disable week off days (like Saturday and Sunday)
– Disable same day delivery after time (if same day delivery available)
– Showing Delivery Date in Order Grid
– Admin can set max and min delay for delivery date
– Admin can set Delivery Date as require field
Support
We support all our customers through our website. If you have any questions on Extension or need support with its use please contact us. – we're happy to help you.
Reviews 2
User Guide
Change Log
Version 1.0.1
- Compatibility with Magento 2.3.5
- Bug Fixes
Version 1.0.0
- Initial stable M2 release