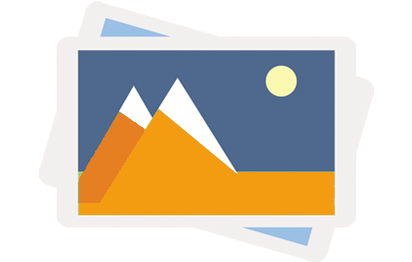 Approved By:
Adobe Commerce Marketplace
Developed By:
Adobe Certified Experts
Magento 2 Image Gallery
Create eye-catching photo galleries and add them under product pages by using Image Gallery Extension for Magento 2. You can also create a separate Image gallery page to publish photo albums of products, events and company.
30 Days Moneyback Guarantee
12 Months Support & Updates
---
Details
A good product image gallery can have a clear and definite positive effect on sales and the bottom line, which is, after all, the goal of any business approach. A good product gallery can help you to get more out of the same store, leading to higher conversion rates, larger orders, and more sales overall.
With Magento 2 Image Gallery Extension, admin can create eye-catching photo galleries into various categories according to requirement. Admin can easily manage image albums and categories on the website. Admin can use this magento image gallery extension to publish photo albums of products, events, customers stories, lookbooks, showcases etc. Magento Image gallery extension has a range of functionalities that empower to show galleries with different views(product thumbnails, full-sized pictures, images slide shows).
Image gallery Features
Fully responsive and mobile features - Plugin is fully responsive. With responsiveness, the gallery looks good on all devices (desktops, tablets, and phones).
Upload bundle of images - Extension allows to upload a bunch of images using images import functionality.
Lightbox/Popup - Image's large view will be opened using Lightbox/Popup.
Title and Description - You can add unique title and description to the image which will display on the website when the image opens in the popup.
Create a gallery in a few minutes - Add a new gallery or adjust already created galleries with just a few clicks.
Friendly admin panel - Easy to use, as the admin panel is user-friendly.
All Features
– Design it right from admin no need of FTP.
– You can upload unlimited images to a gallery.
– Allows to show/hide background color of the image.
– Allows to choose ratio settings.
– Use gallery with or without category.
– Choose from one-page design or multiple page designs.
– You can upload images store wise.
– Add a title and description to the images and categories.
– Apply sort order to images to show in the gallery.
– Admin can set thumbnail's width and height from the backend.
– Admin can choose what background color to show when it's enabled.
– Admin can also set the spacing between the images in the gallery.
FAQ - Common questions about the Image Gallery extension
Question:- What are the supported image formats?
Answer:- This extension supports image formats list out below.
Image :- .jpg, .jpeg, .gif, .png
Note:- If we have missed any please contact our support team to get it implemented for you.
Question:- Is image gallery responsive?
Answer:- Yes.
Question:- Is photo gallery extension's gallery page SEO friendly?
Answer:- Yes, you can define gallery page meta info.
Question:- Can I add image description? if yes, where it will be visible??
Answer:- Yes, you can add image description. Image description will be visible underneath the image in the popup.
Question:- Is there any limit to upload big image file?
Answer:- No, the extension doesn't have any limitation but it depends on your server settings.
Question:- Will this photo gallery extension works for a website that has Magento 1.x ?
Answer:- Sorry, this is Photo gallery extension for Magento 2 so it won't work for the website which has Magento 1.x.
Question:- Can you customize this extension for my website(runs on Magento2)?
Answer:- Yes, we're happy to help! Please contact our support team.
Question:- Can I run this on my staging and development site, too?
Answer:- Yes, this module works for staging as well as the live site.
Support
We support all our customers through our website. If you have any questions on Extension or need support with its use please contact us. – we're happy to help you.
Reviews 19
User Guide
Change Log
Version 1.1.2
- Compatibility with Magento 2.4.5-p1
Version 1.1.1
- Compatibility with Magento 2.4.4
- Bug Fixes
Version 1.0.10
- Compatibility with Magento 2.4.3
- Bug Fixes
- Add Extension version in Stores > Configuration setting
Version 1.0.9
- Compatibility with Magento 2.4.0
- Bug Fixes
Version 1.0.7
- Compatibility with Magento 2.3.3
- Bug Fixes
Version 1.0.6
- Compatibility with Magento 2.3
Version 1.0.5
- Bug Fixes
Version 1.0.4
- Bug Fixes
Version 1.0.3
- Bug Fixes
Version 1.0.0
- Initial release