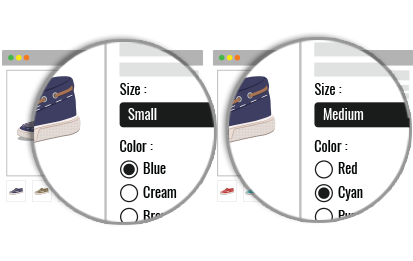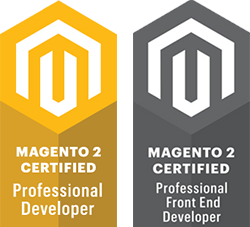 Developed By:
Magento2
Certified Developers
Dependent Custom Options for Magento 2
30 Days Moneyback Guarantee
12 Months Support & Updates
Details
The extension helps to show dynamic custom options based on the custom options selection for a product.
This extension enhances the usability of custom options for your Magento 2 website. It allows setting the dependency between custom options of a product which helps to load the product options as per the option selected on the product page. For example, if you are selling shoes, you have shoes available with different sizes ( UK11, UK10, UK09, UK08) and various color options (Black, Blue, Grey, Red ) for the same model. The possible options are as below.
UK11 available in Black, Red
UK10 available in Blue, Grey
UK09 available in Black, Grey, Red
UK08 available in Black, Blue, Grey, Red
This extension allows to set dependency between product options so above scenarios would be possible to offer to customers for a product.
Dependent Custom Options Features
– Custom options load dynamically on the product page as per the configuration.
– Easy management.
– Admin can set dependent custom options for a simple product.
Support
We support all our customers through our website. If you have any questions on Extension or need support with its use please contact us. – we're happy to help you.
Reviews